Group Long Term Disability Income Insurance Plan

What would happen if your income stopped tomorrow?
Your ability to earn an income may be your most valuable asset. Your family's lifestyle, your home, your children's education and your retirement may all hinge on your ability to work and earn an income. What if you suddenly became too sick or hurt to work, how would you continue your lifestyle? Without an income, years of hard-earned savings could evaporate in a matter of months, even weeks. That's why your association wants to help you to protect your income and your family's financial security with Disability Income Protection insurance.
Advantages To You
Can pay up to 66% of your basic monthly pay, to a maximum of $3,500 a month, $42,000 a year for a covered disability
For Members totally disabled prior to age 61, benefits may continue to age 65
Benefits may start after a 12 month waiting period (which may be paid under the Voluntary Benefits Plan Short Term Disability Plan if you have that coverage)
Affordable APWU Rates are payable through payroll deduction
Who May Apply For The Plan
You are eligible if:
You are an active APWU Member in good standing (Associates and PSE Members are also eligible to apply)
You have been working full time (at least 20 hours per week) for at least 90 consecutive days
You are under age 65
What Are The Benefits?
You may select a monthly benefit amount from $500 to $3,500 in $100 increments. Benefits you will be paid cannot exceed 66% of your Average Monthly Income when combined with all other Income Benefits you are entitled to from any other source. See the Reduction of Benefits Section below.
Benefit Duration
Benefits are not payable during the 12 month waiting period. Once the 12 month waiting period has been satisfied, benefits for a total disability which begins prior to age 61 are payable to age 65. However, if your disability begins between ages 61 and 69, the following schedule applies. Monthly benefits will be paid up to the maximum benefit period shown. The benefit period will end on the date you fail to give the required proof of continuing total or partial disability, your total or partial disability ends , the maximum benefit period ends, or you die.
| | |
| --- | --- |
| For a Covered Total Disability Starting at age: | Maximum Benefit Period |
| 61 | 48 months |
| 62 | 42 months |
| 63 | 36 months |
| 64 | 30 months |
| 65 | 24 months |
| 66 | 21 months |
| 67 | 18 months |
| 68 | 18 months |
| 69 | 12 months |
Average Monthly Income
Average Monthly Income is the monthly rate of pay from your employer. The rate will be that in effect on the day before total disability begins. Average Monthly Income does not include overtime pay, bonuses, or other extra compensation.

What's a Total Disability
Total Disability means one that continuously disables you so that you are unable to perform the material duties of your regular occupation for the first 24 months following the 12 month disability waiting period. Once benefits are paid for 24 months, total disability means the complete inability to perform the material duties of any gainful job for which you are reasonably fit by training, education or experience. You need not be confined to a hospital or your home, but you must be under a doctors regular care to receive benefits and must not be working at a gainful occupation.
Residual Disability
Occurs when you return to work following a period for which you received benefits for a Covered Total Disability for at least 3 months;
Occurs after you received Total Disability benefits for the same injury or sickness;
Occurs before you received Total Disability benefits for the maximum benefit period for the covered disability;
And results in a loss of earning ratio of 20% or more.
Successive Periods of Total Disability
Successive periods of total disability from the same or related causes, will be considered one period of total disability, unless separated by at least 6 continuous months or more of active employment or due to entirely unrelated causes.
Waiver of Contributions (Premiums)
Once you qualify for total disability you will not be required to pay any premiums for the Long Term Disability coverage while you are receiving benefits. Once the disability ends and you return to full-time work, you may keep the coverage in force by resuming premium payments.
Exhaustion of Benefits
Once you have received benefits under the plan for one disability, coverage will automatically terminate once the benefits are exhausted. Additional injuries or sickness contracted during the disability will not extend the coverage beyond the benefit duration. You may reapply for coverage, once you have returned to active employment for at least 30 days.
Additional Survivor Benefits
If you are totally or partially disabled for at least 90 consecutive days and die while receiving benefits for such disability, an amount equal to 2 times your last monthly benefit will be paid to your spouse or children.
Benefits for Self-Reported Symptoms and Musculoskeletal and Connective Tissue Disorder
A maximum of 12 monthly payments will be paid while under this plan for all disabilities resulting from, or caused by self-reported symptoms or musculoskeletal and connective tissue disorders of the neck and back as described in your group certificate.
Benefits for Mental, Nervous or Emotional Disorder, Alcoholism or Drug Addiction
If disability is due to alcoholism, drug addiction or a mental, nervous or emotional disorder, or any combination of these, a maximum of 12 monthly benefits will be paid while such disability continues. Limited benefits may be paid beyond this 12 month period if you are confined in a hospital on the last day of the month for which the 12th monthly benefit is to be paid, but not beyond the maximum benefit period or the date you are discharged from the hospital.
Reductions of Benefits
The amount of monthly benefit selected is the maximum benefit you will receive under the group policy. The benefit will be reduced by any other benefits you are entitled to receive that month from:
an employer or self-employment
an employer retirement plan, if such plan is elected by the member
the retirement system of any government agency
the Federal Social Security Act, the Railroad Retirement Act, the Canada Pension Plan or the Quebec Pension Plan
an employer benefit plan providing disability income benefits, if such benefits do not reduce the member's life insurance amount or if such plan is elected by the member
a benefit plan providing short term disability income benefits, if any, offered by the Policyholder
the Veterans Administration or any other government agency
a worker's compensation or similar law.
In no event will the monthly benefit paid under the group policy exceed 66% of your basic monthly salary or be less than $100.
Exclusions
Disabilities are not covered if they result from: war or acts of war; intentionally self-inflicted injuries, committing a crime or an attempt to do so; pregnancy (complications of pregnancy will be covered) or any impairment or disease specifically excluded from the insured's coverage.
Pre-existing Condition Limitation
Pre-existing condition limitations are defined as an injury or sickness for which a person incurred charges, received medical treatment, consulted a physician or took prescribed drugs within 12 months prior to the date his or her insurance took effect. Disabilities resulting from pre-existing conditions are not covered under this plan until the person has not incurred charges, received medical treatment, consulted a physician or taken prescribed drugs for such conditions, or any complication of it for 12 continuous months or the person stays insured under the plan for 24 continuous months.
How To Determine Your Benefit Amount And Cost
To determine your maximum monthly benefit amount, multiply your basic monthly postal salary by .66 to equal $_____________. Round this number down to the nearest $100.
From the rate chart below, locate your current age and benefit amount from step 1 above. The corresponding amount will be your bi-weekly premium amount that will be deducted from your paycheck upon receipt and approval of your application. You may, of course, apply for an amount equal to or lower than the amount in step 1.
Complete and sign the application and return it. It's that easy!
2021 LONG TERM DISABILITY
BI-WEEKLY PAY PERIOD RATES

Monthly Benefit Amount Selected
Less Than Age 30
Attained Age*
60 to 69** and over
30 to 39
40 to 49
50 to 59
$3,500
$17.71
$19.85
$34.58
$61.81
$93.52
3,400
17.20
19.28
33.59
60.04
90.85
3,300
16.70
18.71
32.60
58.28
88.18
3,200
16.19
18.14
31.62
56.51
85.50
3,100
15.69
17.58
30.63
54.75
82.83
3,000
15.18
17.01
29.62
52.98
80.14
2,900
14.67
16.43
28.64
51.22
77.45
2,800
14.17
15.87
27.65
49.45
74.79
2,700
13.66
15.31
26.66
47.70
72.12
2,600
13.16
14.74
25.69
45.93
69.45
2,500
12.65
14.17
24.70
44.15
66.78
2,400
12.14
13.60
23.71
42.39
64.11
2,300
11.64
13.05
22.72
40.62
61.45
2,200
11.13
12.47
21.74
38.86
58.76
2,100
10.63
11.90
20.75
37.09
56.09
2,000
10.12
11.33
19.76
35.32
53.42
1,900
9.61
10.77
18.76
33.56
50.75
1,800
9.11
10.21
17.78
31.79
48.08
1,700
8.60
9.64
16.79
30.02
45.42
1,600
8.10
9.08
15.80
28.26
42.74
1,500
7.59
8.50
14.82
26.49
40.06
1,400
7.08
7.93
13.83
24.73
37.39
1,300
6.58
7.37
12.84
22.96
34.73
1,200
6.07
6.81
11.86
21.19
32.05
1,100
5.57
6.24
10.87
19.43
29.38
1,000
5.06
5.67
9.88
17.66
26.72
900
4.55
5.09
8.89
15.91
24.04
800
4.05
4.53
7.91
14.14
21.36
700
3.54
3.97
6.92
12.36
18.70
600
3.04
3.40
5.92
10.60
16.03
500
2.53
2.84
4.94
8.83
13.35
*Note: The rate will increase as you attain a higher age bracket.
*Rates from 65-69 are for renewals only, members over 64 are not eligible to enroll.
Coverage terminates at age 70.
Rates can be changed by New York Life Insurance Company on any premium due date and on any date in which benefits are changed. All rates are current as of 2021.
G-29315-2
When Coverage Begins
All coverage is subject to approval by New York Life. Once approved your coverage will become effective on the first payday the premium is deducted from your paycheck. You must be actively at work on that day, otherwise coverage is effective the day you return to full-time work.
When Coverage Ends
Your Long Term Disability protection is renewable through age 70 provided the group policy remains in force. Earlier termination can only occur if (1) you fail to pay the required premium when due (2) you retire or cease to be actively engaged in full time employment of at least 20 hours per week in your profession for reasons other than total disability or (3) your disability benefits have been paid for the maximum benefit period.
Your Evidence of Insurance
Once insured, you will receive a Certificate of Insurance evidencing coverage which is provided under Group Policy G-29315-2/Face (Policy form GMR).
30-Day Free Look
Once you receive your certificate of insurance, if you're not 100% satisfied within the first 30 days return your certificate (without claim) and we'll send you a full refund of any premiums paid during that period and your certificate will be considered never issued. You will be under no further obligation.
Incontestability
Except for non-payment of premium contributions, New York Life cannot contest the validity of any insurance after it has been in force for two years.
Right To Change Benefits Or Rates
Future benefits are subject to change by agreement between New York Life and the group policyholder. Rates can be changed by New York Life on any premium due date and on any date in which benefits are changed.
Here's How To Apply
Complete the application which includes medical questions and authorizes payroll deductions.
Please make sure you complete all the information requested. An incomplete application will be returned, resulting in a delay in processing your application. Send no money.
Return your application to: The Voluntary Benefits Plan, P.O. Box 12009, Cheshire, CT 06410 or fax to 1-203-754-7847.
Or click below to get a quote and apply online...

Any Questions? Call 1-800-422-4492
Please Note
You must notify The Voluntary Benefits Plan of any address change for you, your dependents and/or beneficiaries, and any change in employment and union membership status change, life status change (i.e., marriage, divorce, beneficiary or name change), or benefit changes requested. Notice must be in writing.
Administered by
The Voluntary Benefits Plan
P.O. Box 12009
Cheshire, CT 06410
Phone: 1-800-422-4492
Fax: 1-203-754-7847
Licensed Agent: David Generali. Connecticut State License #2322879
Agency Insurance License Numbers: AR: 245147, CA: 0791700
This is only a brief summary of benefits and is subject to the terms, conditions, exclusions and limitations of group policy number G-29315-3. Complete terms and conditions are found in the group master policy and are summarized in your certificate.
Coverage May Vary or May Not be Available in all States.
This plan is currently not available in NH, NM or VT. It is also not available in the U.S. Virgin Islands, any U.S. Territories, AS, GU or PR.
Underwritten by
New York Life Insurance Company
51 Madison Avenue
New York, NY 10010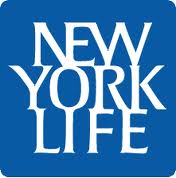 New York Life has received the highest possible financial strength ratings currently awarded to any U.S. life insurer from all four of the major credit ratings agencies: A.M. Best (A++), Fitch (AAA), Moody's (Aaa), Standard and Poor's (AA+). *
*As of 9/12/19
New York Life Insurance Company is licensed/authorized to transact business in all of the 50 United States, the District of Columbia, Puerto Rico and Canada. However, not all group plans it underwrites are available in all jurisdictions. New York Life Insurance Company's state of domicile is New York, and NAIC ID# is 66915.
To find out more about your member benefits today, click here.
1837925