Group Hospital Indemnity Insurance Plan
Advantages To You
Cash Payments to you during hospitalization...up to $200 per day
Starts paying with 1st day of hospital confinement
Can also cover your spouse and children
Affordable APWU Rates are payable through payroll deduction
All eligible members in good standing under age 70 of the American Postal Workers Union and their families will be accepted for coverage.
Who May Enroll In The Plan
You are eligible if:
You are an active APWU Member in good standing (Associates and PSEs are also eligible)
You have been working Full Time (working 20 or more hours per week) for at least 90 consecutive days
You are not yet age 70
You may also request coverage for your eligible spouse and dependent children.
Note: If you are insured for member/spouse coverage only, newborn children are covered up to 31 days old. To extend your newborn's coverage send notice of birth within 31 days and pay any required premium.
What are the Hospital Indemnity Insurance Plan Benefits?
A Cash Benefit While You Are Confined In The Hospital!
Cash Payments Of Up To $200 Per Day While in The Hospital.
You may select a daily benefit of $200*, $100, $75 or $50, which will be paid for each day you and/or your insured spouse spends in the hospital (other than in an Intensive Care Unit) for a covered sickness or injury. Benefits begin the first day of hospitalization and are paid for up to 365 days of hospital confinement. While hospitalized, insured children receive 40% of your selected benefit ($80, $40, $30, or $20 per day).
*The member's or spouse's daily benefit amount will be limited to a maximum of $100 on the date the member or spouse attains age 70. Premiums do not reduce.
Double Benefit for Common Accident
If two insured family members are hospitalized at the same time as a result of the same accident, the daily benefit is doubled for each hospitalized person for the first 7 days of hospitalization. This could mean daily benefits of up to $400 for a member or spouse or $160 for each insured child.
Increased Payment For Intensive Care unit
For each day you or your insured spouse are confined in a hospital intensive care unit, the daily benefit is increased by 50% for the first 7 days of hospitalization. Children are not eligible for this benefit.
Effective Date
Coverage will take effect on the payday the first premium is deducted from your paycheck, following the date of approval, unless you or any family member proposed for coverage are hospitalized. In that case coverage will begin on the day after such person is discharged.
Your Evidence of Insurance
Each insured member will receive a Certificate of Insurance evidencing coverage is provided under Group Policy G-29315-3/Face Form GMR.
30-Day Free Look
Once you receive your certificate of insurance, if you're not 100% satisfied within the first 30 days, return your certificate (without claim) and we'll send you a full refund of any premiums paid during that period and your certificate will be considered never issued. You will be under no further obligation.
Exclusions
Hospitalizations must begin while the covered person is being treated for a sickness or injury by a physician other than the member, a family member or a person residing in the member's household. Benefits are not payable for hospitalizations due to war or military service; elective or cosmetic surgery; pregnancy (except complications of pregnancy are treated as any other illness), intentionally self-inflicted injury, whether sane or insane; or a pre-existing condition as indicated below. In addition benefits are not payable for confinements for which no charge is made that the covered person must pay. (i.e. a stay provided by or paid for by the government or any governmental agency).
Pre-Existing Condition Limitation
A pre-existing condition is any injury or sickness for which a person has consulted a doctor, received any medical services or supplies, or taken any medication during the 12 months prior to becoming covered under this plan. These conditions will not be covered until this plan has been in force for at least 12 months. All new covered conditions that occur after the effective date of this plan will be covered immediately.
Successive Periods of Confinement
Successive periods of confinement will be considered as if they were one unless they are due to unrelated causes, or separated by at least 6 months.
Definitions
Hospital means:
a licensed institution primarily engaged in providing medical services for inpatients, if such institution has:

permanent facilities for diagnosis and surgery, except that: The surgery requirement does not apply to a hospital which is: (1) primarily engaged in providing treatment of inpatients for mental disorders, chronic diseases, chemical dependency; or (2) rendering treatment or services for rehabilitation after an injury or sickness;
24-hour-a-day nursing service by registered professional nurses on duty or call; and
continuous supervision by a staff of one or more doctors;

a Christian Science sanatorium currently operated, or currently listed and certified, by the First Church Of Christ, Scientist, of Boston, Massachusetts; or
a government approved institution or a government approved section of an institution primarily engaged in providing treatment of inpatients for chemical dependency.
References to hospital include: (a) a chemical dependency treatment center only while the treatment of chemical dependency is provided by such facility; and (b) a psychiatric residential treatment center only while the therapeutic care and treatment of mental disorder and nervous disorders are provided by such facility.
Hospital does not include a convalescent home, a nursing home, a rest home, a place for the aged or an extended care facility.
Intensive care Unit (ICU) means a cardiac unit or other unit or section of a hospital, which is reserved for critically ill patients, and which has: (a) specialized professional nursing care; and (b) special equipment and supplies on a standby basis. ICU does not include the following special units or such other specialized units: (a) step down ICU/CC Units; (b) telemetry units; or (c) semi-private rooms with separate charges for telemetry.
When Coverage Ends
Your Hospital Indemnity Insurance Plan is renewable, provided the group policy remains in force. Earlier termination can only occur if you: (1) fail to pay a premium when due or (2) retire or cease to be actively engaged full time of at least 20 hours per week for your employer. Spouse coverage ends when member insurance ends. Child coverage ends when eligibility requirements are no longer being met or when member insurance ends.
Premiums
These are your affordable bi-weekly rates. You may select a daily benefit of $200, $100, $75 or $50. The rates for yourself, spouse and children are based on your age when you enter the plan. The rates do not increase as you get older.
How To Determine Your Cost
From the rate chart, select the benefit amount desired.
Locate your current age.
Select coverage that best fits your needs. The corresponding amount will be your bi-weekly premium amount that will be deducted from your paycheck upon receipt of your application.
Complete and sign the enrollment form and return it. It's that easy!
Click Here to view the Hospital Indemnity Bi-Weekly Group Rates.
It's Easy To Apply
​Simply complete the application authorizing payroll deduction. Click Here for an Application.
Please make sure you complete all the information requested. An incomplete application will be returned, resulting in a delay in processing your application.
Send no money. You may also apply for this benefit over the telephone by calling 1-800-422-4492
Return your application to: The Voluntary Benefits Plan, P.O. Box 12009, Cheshire, CT 06410 or fax to 1-203-754-7847.
Any Questions? Call 1-800-422-4492.
Please Note
You must notify The Voluntary Benefits Plan of any address change for you, your dependents and/or beneficiaries, and any change in employment and union membership status change, life status change (i.e., marriage, divorce, beneficiary or name change), or benefit changes requested. Notice must be in writing.
New York Disclosure
The insurance described in this brochure meets the minimum standards for limited benefit health insurance as defined by the New York State Insurance Department. It does NOT provide basic hospital, basic medical, major medical, nursing home and/or home care, or long term care insurance as defined by the New York State Insurance Department.
This is only a brief summary of benefits and is subject to the terms, conditions, exclusions and limitations of group policy number G-29315-3. Complete terms and conditions are found in the group master policy and are summarized in your certificate.
Coverage May Vary or May Not be Available in all States.
This policy does not provide comprehensive health insurance coverage and it does not satisfy the requirement of minimum essential coverage under the Affordable Care Act.
Administered By
The Voluntary Benefits Plan
P.O. Box 12009
Cheshire, CT 06410
Phone: 1-800-422-4492
Fax: 1-203-754-7847
Licensed Agent: David Generali. Connecticut State License #2322879​
Agency Insurance License Numbers: AR: 245147, CA: 0791700
Underwritten By
New York Life Insurance Company
51 Madison Avenue
New York, NY 10010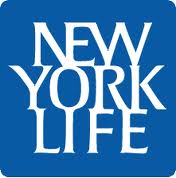 New York Life has the highest possible financial strength ratings currently awarded to any life insurer from all four of the major credit ratings agencies: A.M. Best (A++), Fitch (AAA), Moody's (Aaa), Standard and Poor's (AA+). *
*As of 7-20-17
New York Life Insurance Company is licensed/authorized to transact business in all of the 50 United States, the District of Columbia, Puerto Rico and Canada. However, not all group plans it underwrites are available in all jurisdictions. New York Life Insurance Company's state of domicile is New York, and NAIC ID# is 66915.
To find out more about your member benefits today, click here.
1837925