Auto and Home Insurance Program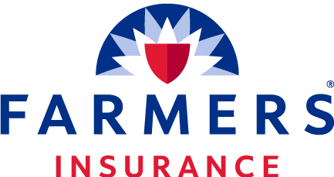 As part of the Voluntary Benefits Plan, we are proud to introduce the American Postal Workers Union to an opportunity to access discounted auto and home* insurance from Farmers GroupSelectSM.
Farmers GroupSelect offers access to insurance coverage for your personal insurance needs. Policies available include auto, condo, renter's, boat, personal excess liability, and more.

Members can check out special group discounts not available to the general public, as well as other discounts, including:
- Automated payment savings
- Good driver rewards
- Multi-policy discounts
- Multi-vehicle discounts
- 24/7 customer service
- and more!
What is Farmers GroupSelect?
It is the provider of a personal lines insurance program designed for members of participating groups that smartly allows you to apply to obtain a complete range of personal lines insurance, including auto and home. Participation in this program gives you access to special group discounts, hassle-free payment options, and unique built-in coverage features that provide protection in the event of a loss.
What Types of Policies Are Available?
Farmers GroupSelect offers a number of property and liability insurance policies to meet a customer's needs, including:
Boat
Fire
Mobile Home
Personal Excess Liability
Landlord's Rental Dwelling
Auto
Home
Renter's
Condo
Recreational Vehicle
Special group discounts have the potential to save participants money, because they are a part of a participating group. Plus, Farmers GroupSelect even offers a variety of policy discounts that could help increase savings.
Farmers GroupSelect has earned industry accolades for providing superior customer service. With this program, you get one easy-to-remember toll-free number to call for all of your needs —  1-800-438-6381. The Farmers GroupSelect benefit line is available Monday through Saturday for quotes, to apply for coverage, and customer service. Claims can be reported 24 hours a day, 7 days a week.
Convenient payment options that take the hassle out of paying for insurance. There are several options, so contact Farmers GroupSelect, so you can choose the one that's best for you.
Why Switch to Farmers GroupSelect?
Farmers GroupSelect reports that its Coverage PlusSM coverages provide built-in extra protection that saves insureds money in the event of a covered accident. Unique coverages are included in every auto policy with no hidden costs to give insureds extra protection that's not found in most other policies
Farmers GroupSelect offers rewards for safe drivers that lowers the out-of-pocket costs in the event of a covered loss. Deductible Savings BenefitSM recognizes years of safe driving by providing $50 a year; New York drivers must pay a state-mandated minimum deductible before using this benefit.
Please Note:
Please let the servicing agents for the Voluntary Benefits Plan help you with any of the following, we can work with Farmers GroupSelect to have them updated: address change for you, your dependents and/or beneficiaries, any change in employment and union membership status, life status change (i.e., marriage, divorce, beneficiary or name change), garaging changes, new property or vehicles, co-habitation changes for relatives who once lived with you, necessary changes to the list of named insureds on your policy as a result of marriage or divorce or changes to coverage and limits. Notice must be in writing.
What Information Should I Have With Me When I Call For Free Quotes?
To make the most accurate comparisons, please have your current policies on hand when calling. For auto quotes, please also have the following: social security number, the vehicle identification number (VIN), and the driver's license number of each member of your household. Consider all your options when deciding whether to switch to Farmers GroupSelect auto and home insurance coverage. As a member of the American Postal Workers Union, you have been invited to call 1-800-438-6381 for free, no obligation quotes. You can even apply for policies while you're on the phone. 
*Home insurance is not part of Farmers GroupSelect benefits offering in FL. Homes in MA may be subject to underwriting review based upon proximity to coast.
Program information provided by the following specific insurers seeking to obtain insurance business underwritten by Farmers Property and Casualty Insurance Company (a MA licensee) and certain of its affiliates: Economy Fire & Casualty Company, Economy Premier Assurance Company, Economy Preferred Insurance Company, Farmers Casualty Insurance Company, Farmers Direct Property and Casualty Insurance Company (CA Certificate of Authority: 6730; Warwick, RI), Farmers Group Property and Casualty Insurance Company (CA COA: 6393; Warwick, RI), or Farmers Lloyds Insurance Company of Texas, all with administrative home offices in Warwick, RI. Coverage, rates, discounts, and policy features vary by state and product and are available in most states to those who qualify.
To find out more about the benefits available for APWU members-only,
Click on the Farmers GroupSelect logo below.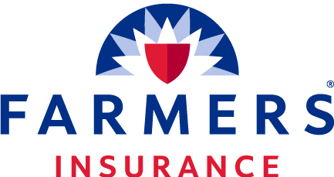 Licensed Agent: Ron Benoit. P&C License # NY BR-734124
3702943.1v3